Mussel tray 
Fishing and the fish processing industry deserve good material for transporting such a beautiful product as mussels. We supply our mussel trays from stock as standard, or tailored to your wishes, for example with a print or logo.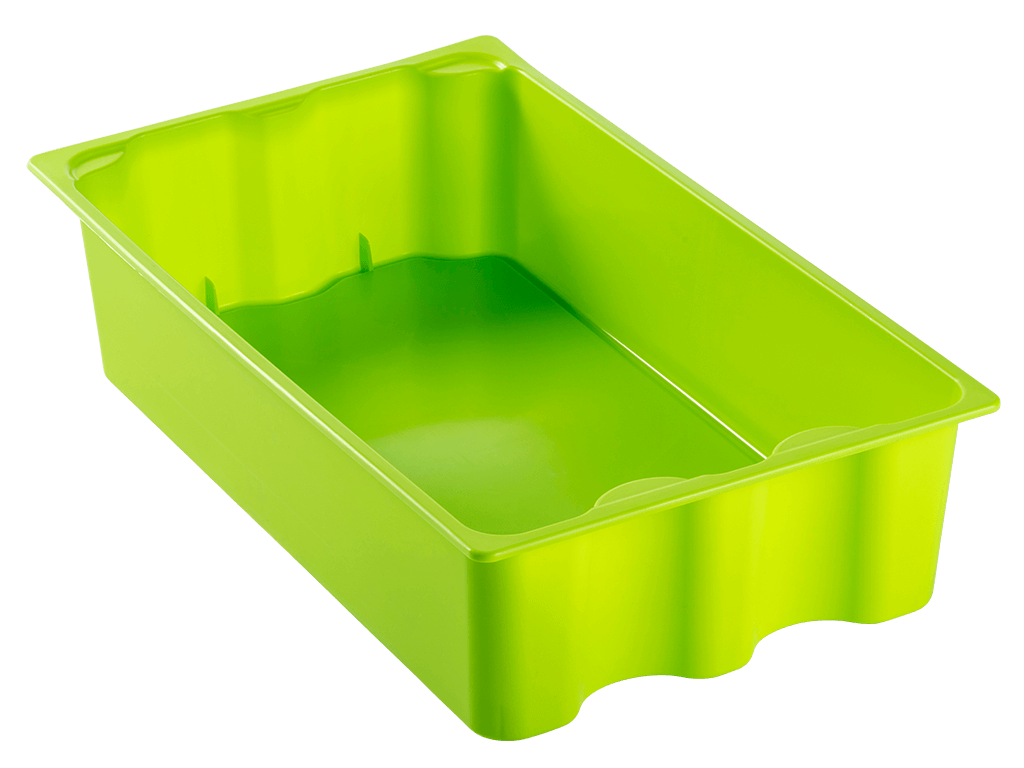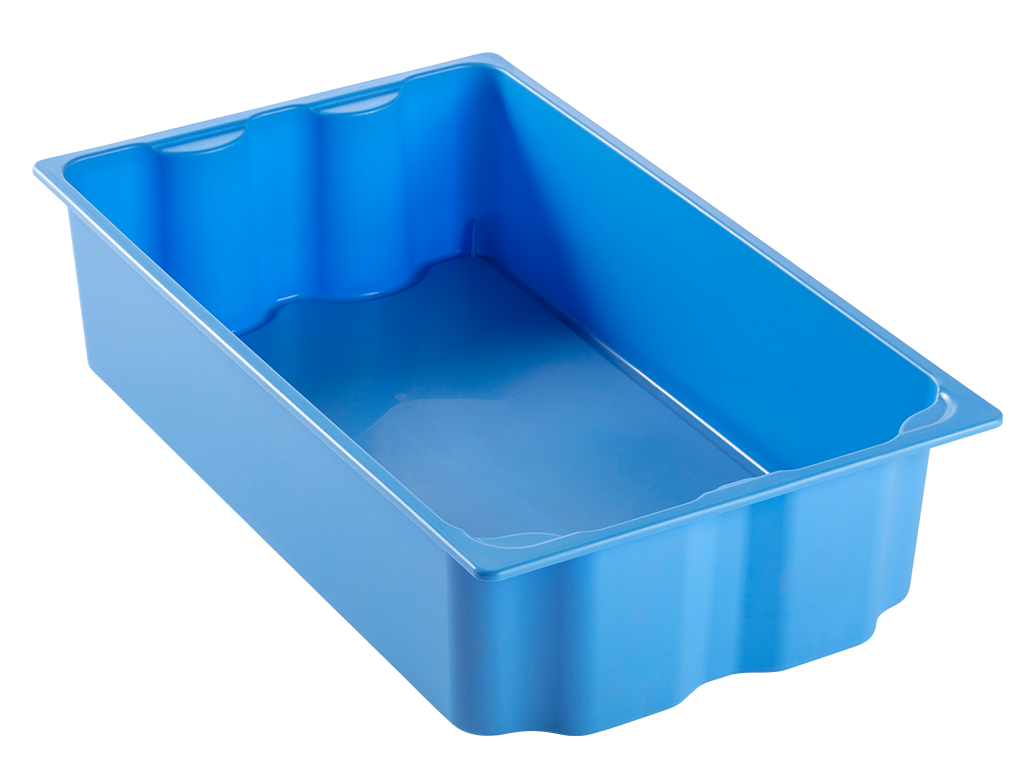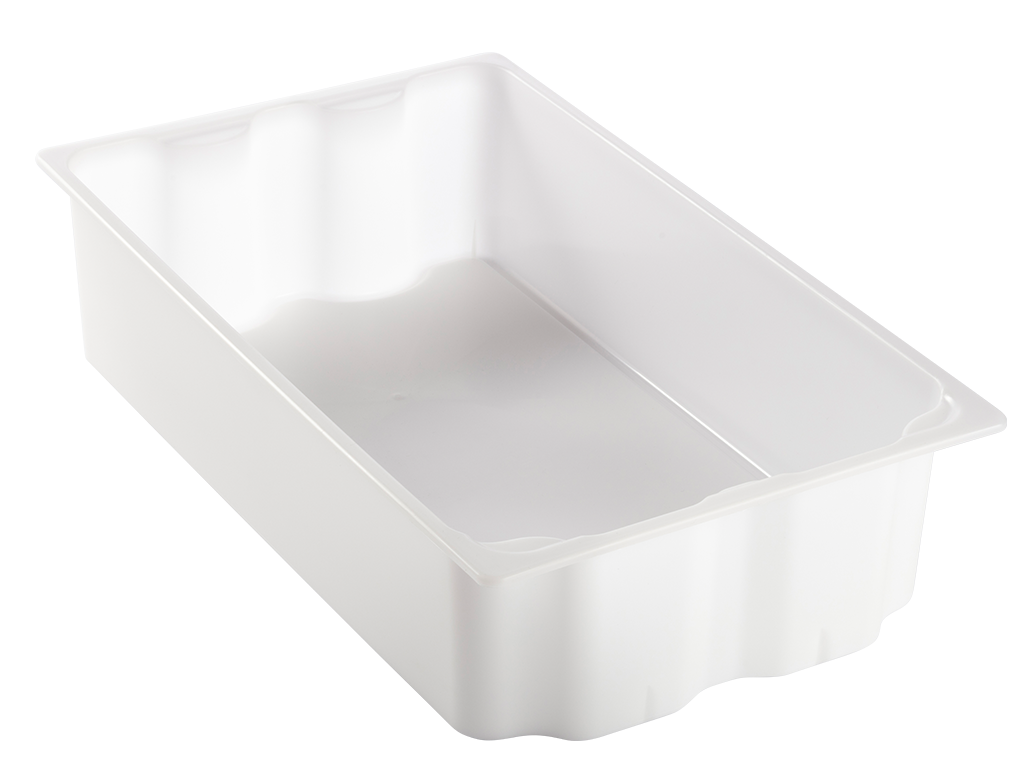 Advantages
Extra sturdy and (filled) stackable
Meets food safety standards in all respects
In stock and therefore quick delivery
Material
Polypropylene (PP)
Like PE, this is a material that is widely used for a wide variety of applications. Advantages of PP include, for example, its low specific weight and greater dimensional stability compared to PE. PP is available in different varieties such as: copolymer PP, homopolymer PP and random PP. Depending on the application, the right material is selected.
Technology
Thin-walled plastic injection moulding
Receive more
information?
We can produce our mussel trays in numerous varieties and designs. Feel free to let us know what you are looking for! In this leaflet you will also find some additional information about our mussel trays.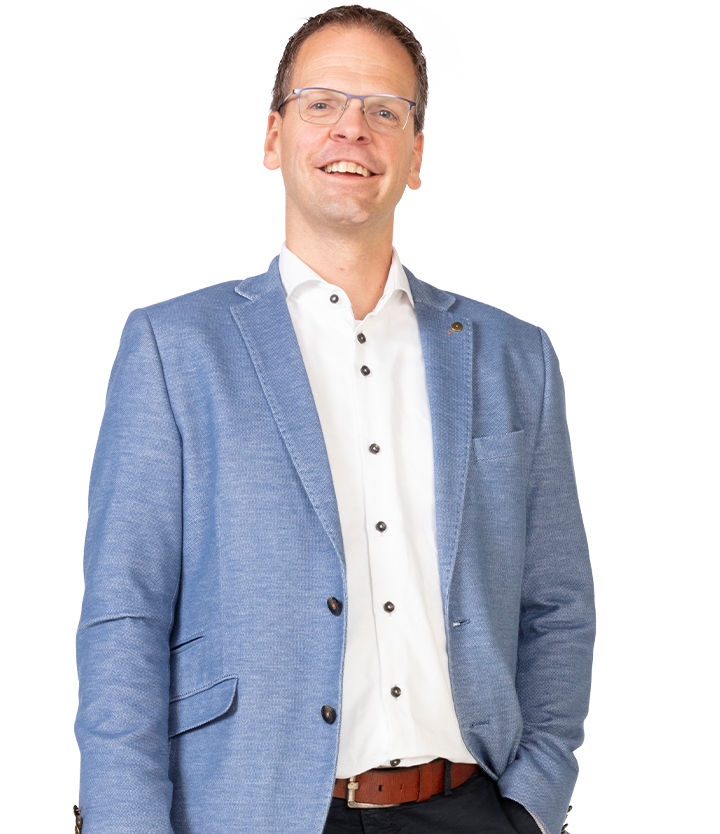 As green as plastic
More and more companies are becoming aware of their ecological footprint. They look at their supply chain and seek suppliers who actively contribute to their sustainable ambitions. The material from which their products are made is also critically examined. For many companies, the switch to plastic appears to be a logical choice. We'd be happy to explain that decision.