IN-HOUSE
Logistics
Our company is interwoven with floriculture, the food processing industry and the food trade. For these sectors we make load carriers such as plastic crates, tubs and trays for lily bulbs, mushrooms, mussels, meat and flower bulbs.
Logistical products

for various clients

The 'Logistics' sector at Hollarts has an endless variety in terms of scope, complexity and series size. Floriculture, the food processing industry and the food trade have been using plastic crates in many formats and designs for many years now. Hollarts produces and delivers them directly to the end user. Manufactured and developed by order and in-house. We respond to the needs of our customers with design and execution. Hollarts' logistical resources meet the highest requirements in terms of quality, robustness and food safety.

We attach great importance to flawless production processes and high product quality, but we value the personal contact we have with you, our customer, just as much. This culminates in a clear, transparent way of working together with the aim of realising your ambitions, increasing your impact and strengthening your market position.

We have injection moulding machines with capacities up to 1000 tons. This enables us to produce a wide range of plastic solutions. For just-in-time delivery, temporary storage or delivery on demand. We offer you plenty of flexible warehousing options. This way we guarantee the continuity of your process or production process and help you to be competitive in your market.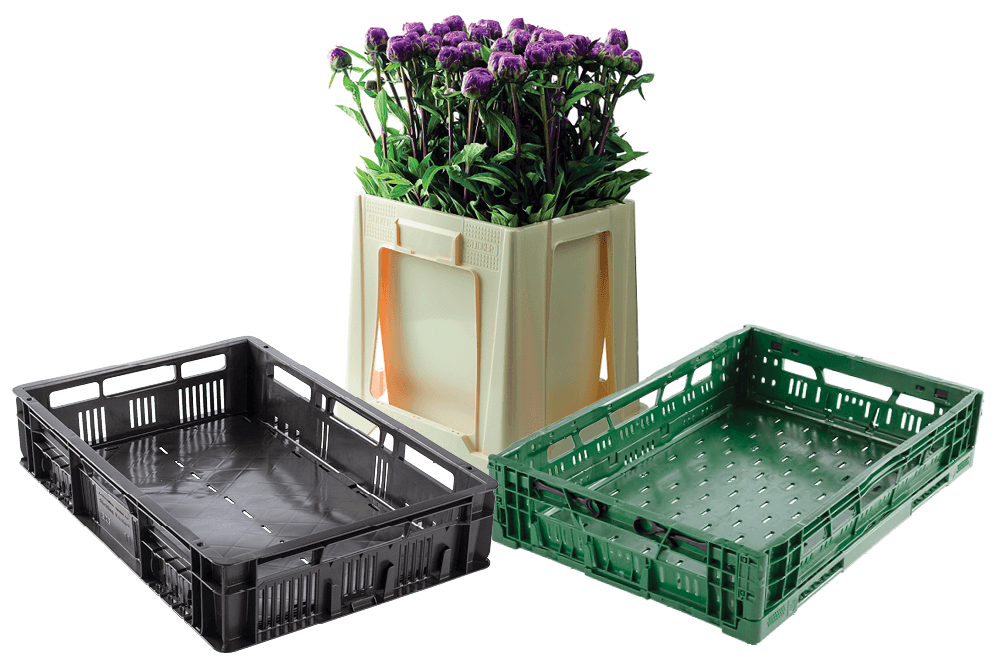 Our
references