2K
Injection moulding
2K injection moulding is also called two-component injection moulding. This spraying technique integrates two types of plastic into a single product. For example, a type of rubber connected to a hard plastic. The two plastics are then injected simultaneously into a single mould and the result is a solid handle, for example, but with a softer, user-friendly grip.
No assembly operation required
Multiple functions integrated in one product
Aesthetically pleasing and a stronger connection than two assembled components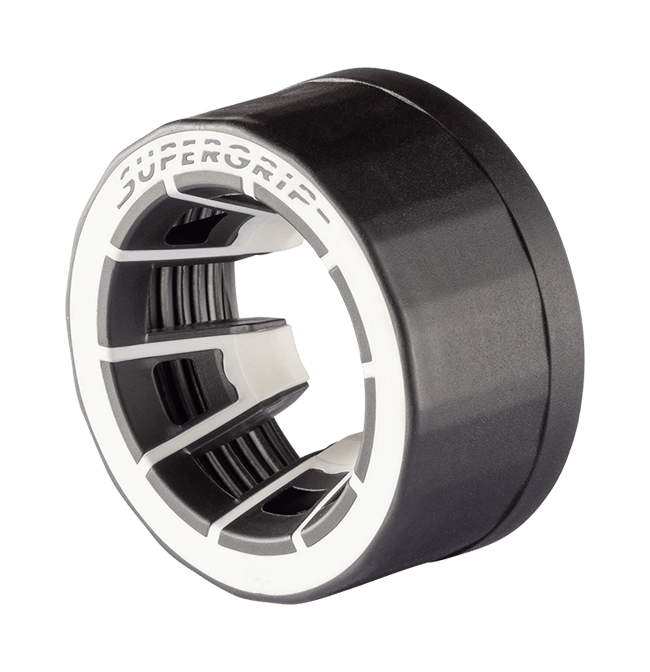 Product samples
We used this technique for the nut of a parasol base, among other things. It now has more clamping force on all the different parasol poles out there. All those different shapes and surfaces of poles need to be "absorbed" in order to stand firmly in the parasol base. This is possible with this 2K solution. And because we allow the second component (the rubber) to run through to the outside, it also looks very nice.
2K injection moulding also becomes very functional when it provides technical products, such as this bend of a flue gas outlet, with a seal. That saves another rubber ring that has to be assembled separately.
Other
injection moulding techniques 
Hollarts' machinery is equipped with various injection techniques that complement the standard plastic injection moulding. In step 2 of our approach, we are often already able to determine which technique best meets your requirements.